The "Shame" is an original Mezzotint print. Mezzotint made by the artist's hand rocking copper plate and hand burnishing it, and printed by the artist.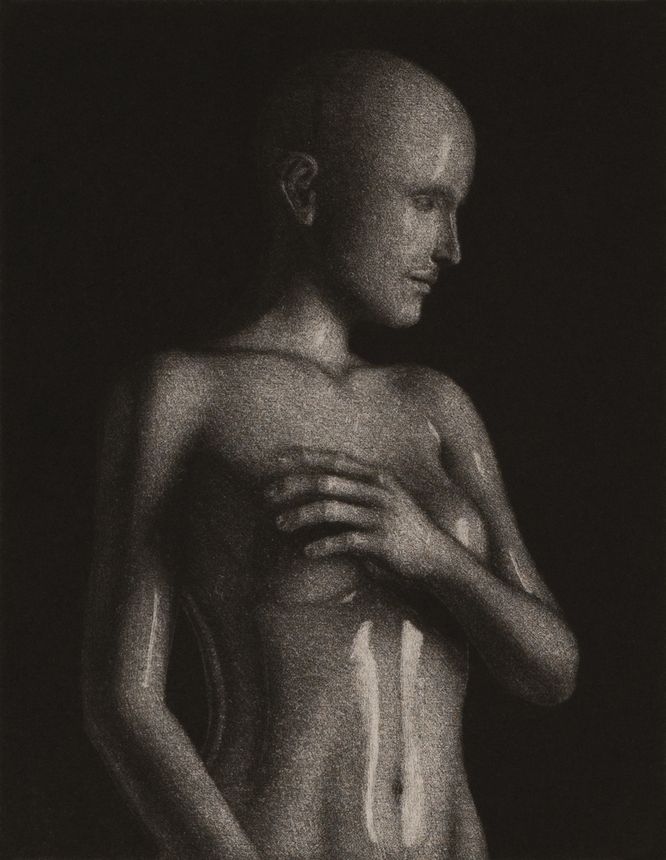 €75.00 EUR
Free shipping worldwide.
Contact to purchase: [email protected]
Medium: Mezzotint
Title: Shame
Year: 2020
Edition: 69
Print Size: 5.11″ x 3.93″ (13 x 10cm)
Ink – Oil-based black Ink.
Paper – 250 gsm: Zerkall, Alt Bern – 100% Acid-free, archival paper.
The paper tone is a natural white.
Each print in the edition is hand signed, titled, and numbered with a pencil.
There will be only 69 prints in the edition and 5 artist-proof prints.